Invoice discounting is a way to find immediate funds and benefit from your debtor´s credit rating. It can be a very good source of working capital.
Here you can read about our invoice discounting platform, provided as a cloud based SaaS solution.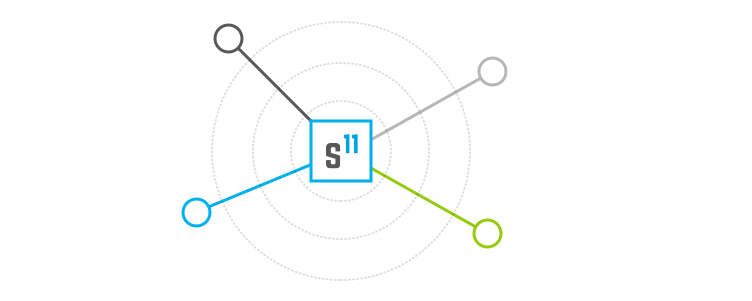 What is invoice discounting?
Invoice discounting is a way to use unpaid invoices as collateral for a loan. The loan is traditionally issued by a finance or factoring company that makes money from interest rates on the loan and other maintenance fees. Invoice discounting is a good way to get quick funds for new investments and other immediate opportunities, based on your unpaid invoices and your customers good credit rating.
When using the Stage11 invoice discounting platform, there are features like direct online pricing and fast approval processes. You can immediately receive the information regarding the costs and benefits of discounting to make the best decision to move your business forward. Traditional factoring usually means longer waiting periods, more fees and less transparency. Invoice discounting is a growing niche, which means that many IT entrepreneurs and existing traditional factoring companies are looking to create cloud-based invoice discounting platforms as a lucrative investment.
The practical process

The invoice discounting process starts out by sending invoices to customers as usual, including the amount due and payment date. Next, the discounting platform automatically generates an offer for the same invoice, which upon acceptance is verified by the platform provider. You receive the cash for your business expenses usually within a few hours. When the invoice is paid, you repay this loan to the discounting platform provider, including additional fees and interest rate. Invoice discounting is confidential in the sense that your customer will not see that you are using it.
Why invoice discounting?
Invoice discounting offers several advantages. In short, some of the best arguments for invoice discounting are:
Increased cash flow due to faster payments
Freeing locked capital fast
Shorter credit collection period
No asset as collateral
Retained control over the sales ledger (compared to invoice factoring)
No effect on business relations between seller and buyer
Means to expand your business
Differences between invoice discounting and factoring
Invoice discounting and factoring have many things in common. One major difference is how the customers notice it. When using invoice discounting, you are still in control of collecting the payments. Invoice discounting is generally an option for companies with a bigger turnover, as it has higher credit requirements and higher costs. A common case is that businesses that grow quickly use invoice discounting to speed up cash flow for new investments. Factoring is different, since the factor takes over the credit control and collection process. No matter the choice, a quality platform with the right software is important. On the Stage11 platform you can get access to both options combined.
Invoice discounting software by STAGE11
Stage11 is a vendor of FinTech solutions like the invoice discounting platform. Quality software makes a major difference between success and failure for a FinTech project. Stage11 provides it out of the box.
Some main features you can expect from Stage11 discounting platform software are:
Fully automated invoice discounting
Instant online pricing & invoice offers
Investor portal (trading platform)>
Direct deposit (optional)>
Advanced risk scoring model
Worldwide electronic-ID verification and sign-off
Open API connectivity
No volume requirements

Cloud-based SaaS solution
Our invoice discounting platform is a cloud-based SaaS (Software as a Service) solution. This means that the software does not need to be installed locally. A cloud-based solution means flexibility and mobility. Security and loss prevention are two other good reasons to use a cloud-based platform. Hosting operations will be provided as close as possible to your business and target market. Cloud-based SaaS solutions also mean that you only pay for using the service, not full ownership of the platform. Installation and initial customization are one-time cost. Ongoing maintenance will be presented as a recurring monthly fee as long as you are using the platform.
White label invoice discounting software
Stage11 platforms are all white label solutions. We provide the platform, but you can still brand it using your own brand. This allows you to use our software expertise to showcase and grow your brand online.